Mercedes-Benz have come a long way with the A-Class. Once dowdy looking and unimpressive to drive, the A-Class of early days carried the unfortunate stigma of car reserved for unimaginative people who only wanted to get from point A to point B, all while retaining a semblance of brand image. When Mercedes-Benz pulled covers off their third-generation A-Class, the world was stunned by its rugged good looks and grown up dimensions.
The third-gen A-Class was popular in Malaysia, apparent simply by the sheer number of cars you see on our roads. Despite all its pizzaz, it had its share of faults; it was a fantastic attempt at hot-hatchback but slightly marred by being overly sporty and a little bit impractical. We recently picked up the keys to a W177 model fourth-generation A-Class and find out how the new kid on the block fares.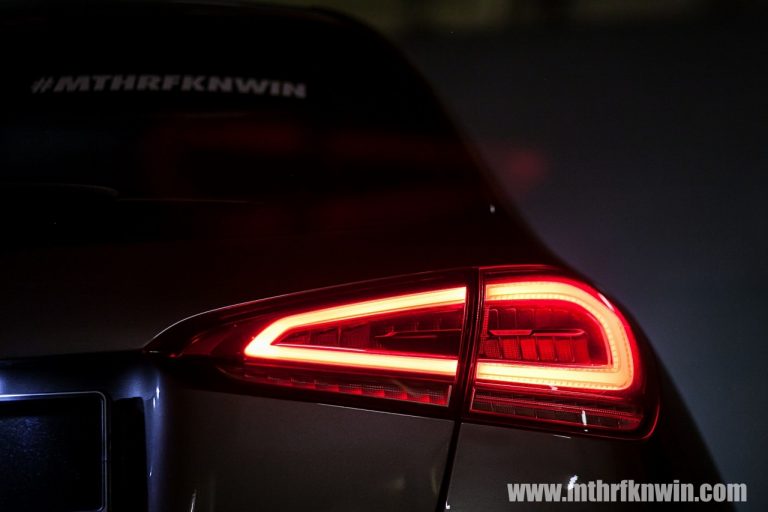 Let's jump straight into it talk about how the new car looks. Personally, I am not a fan of Merc's corporate face and while that rear is nice, those tail lamps are sure to draw comparison and critique against a certain Korean automaker. And those wheels need more differentiation from the previous generation A 250. However, the new car has matured, carries more grown up proportions, and I must admit looks quite nice. Perhaps it takes a little bit longer for some to acclimatise, but certainly this is not an ugly vehicle.
The real oomph is delivered when you step inside as your eyes soak in the view of an interior that is next-gen and easily best in class.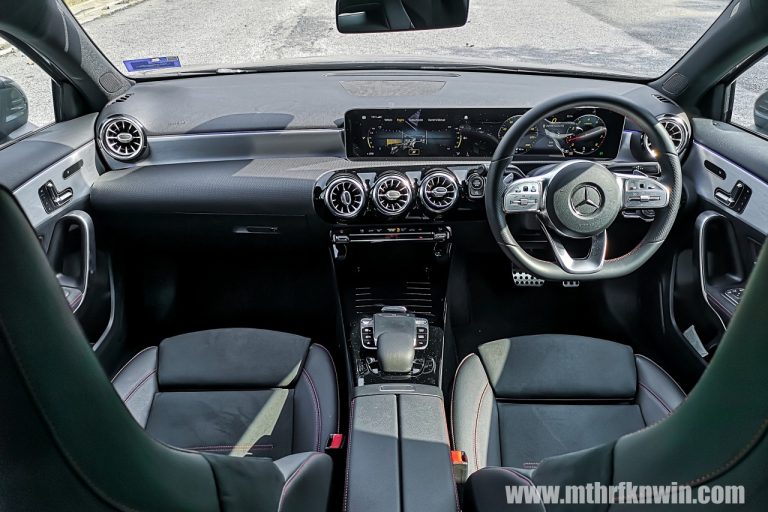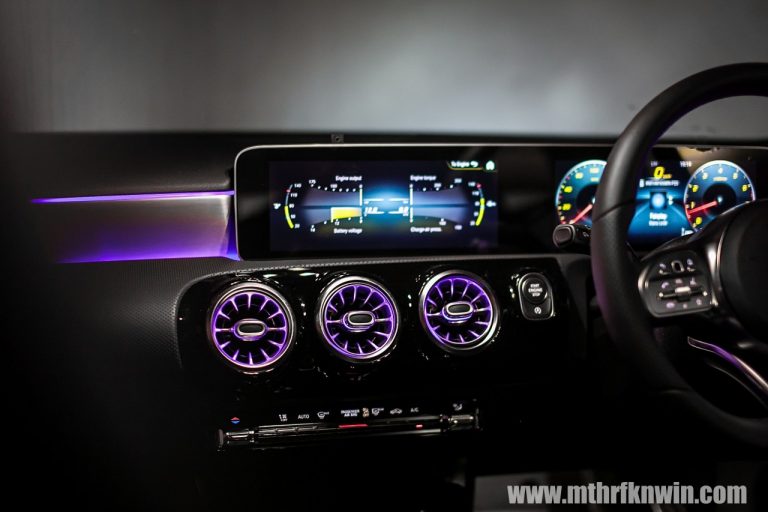 Much of the switch-gear from the central areas of the car have now been re-purposed to create a larger sense of space. The engine start/stop button has now found home next to the engine start button, the rear wiper controls are now integrated into the main lights/wiper stalk, and the e-brake button has migrated next to the lighting controls on the right side of the steering wheel.
That said, some tactility improvements would have been nice, especially with the light controls knob and gear lever (I had to check several times to ensure I had moved in to 'Reverse' gear because there was no tactility to the lever).
This leaves space in the center for a large touchpad that works to control the menus within the massive 10.25-inch display. They're straightforward to use and, coupled with the touch-sensitive buttons which also control the menus, help to alleviate pesky fingerprints on that gorgeous display.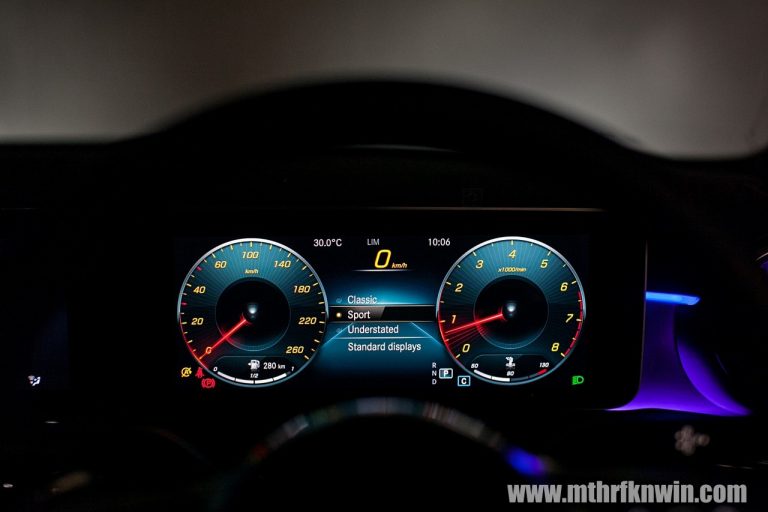 But there's more beyond just the interior restructure; for me, it feels as if a lot of thought went into the overall design. The speedometer design is now larger (compared to current-gen C-Class and E-Class) and easier to view at speed. Especially thoughtful is how the front AC vents next to the doors have been elevated slightly higher – enough to direct cool air to your face instead of into your hands. There's more space too; more shoulder to shoulder distance between driver and passenger, with good legroom for those in the back.
Then of course there are the swanky ambient lighting, ready with enough presets to please even the fussiest person. And just in case you were wondering, yes – the head-unit is now a touchscreen unit. The MBUX system now replaces the old COMAND system and feels a full two steps forward. While this might all seem overwhelming at first, I promise you that these changes are intuitive for the driver.
Our test car was the A 250 AMG Line variant, which meant motivation was supplied from a 2.0-litre blown engine which produces 224 hp and 350 Nm, good to complete the century sprint in 6.2 seconds. At low city speeds, you get some clunkiness from that DCT gearbox, but out on open roads, the car was eager and punchy when foot was planted in throttle.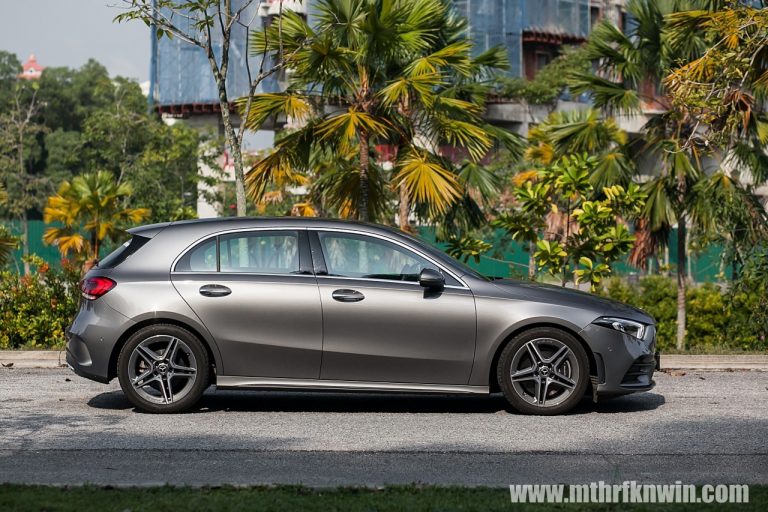 Naturally, I made a trip up to the hills and I was surprised to be able to keep pace with a Lotus Elise S1 on the late, twisty stages of Ulu Yam. Body roll is more pronounced at the very limits and you can feel the tail just wanting to slide out. Leave traction control on and this hooligan behaviour was easily corrected with some brake and throttle inputs. With adaptive dampers, the car felt especially pliant, deft and light on its feet, and a delight to hoon.
After spending a weekend with the A 250 AMG Line, I was surprised to find that I really liked the car. But this brought me to the issue of price; fully imported and with a hefty sticker price of RM263,888. That's roughly 754 RM/Nm by our calculations. In Malaysia, its only true rival would be Volkswagen's Mk7.5 Golf GTI, which costs 686 RM/Nm. Just for comparisons sake, the previous generation W176 A 250 Sport was priced at RM238,888.
But buying a car isn't just about torque and performance because price tags can always be justified with correct niceties in play. In other words, this car is so nice that my wife liked it very much too.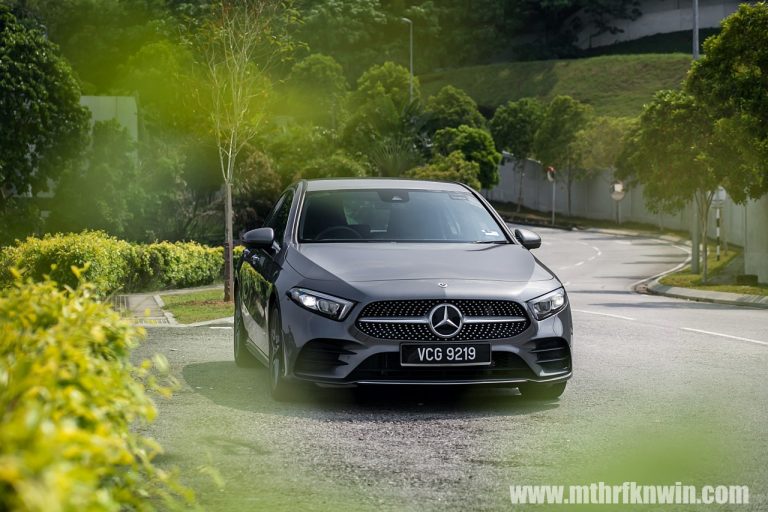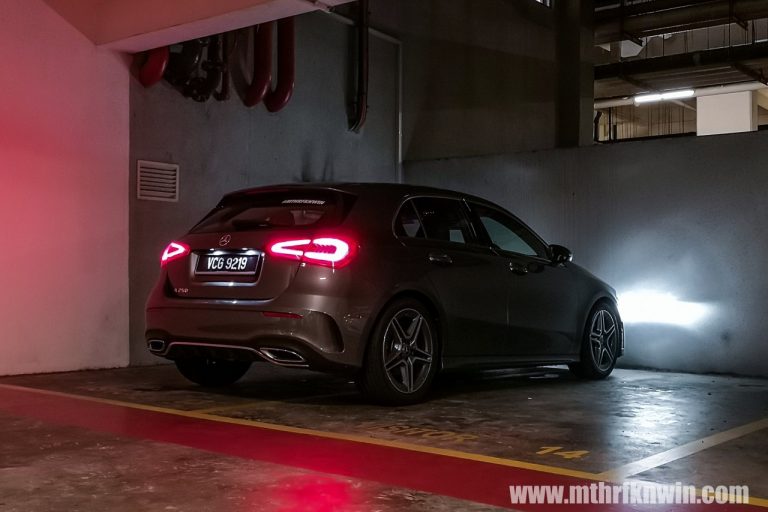 The truth is, the A250 AMG Line is very nice indeed. If you're looking for an outright performance oriented hot-hatch, then this might not be your first choice. If you're in the market for a modern, good looking hatchback that drives well, then the W177 A-Class is right up this alley. It is a proper alternative in the hot-hatchback segment and an established leader in the premium luxury segment. The engine in the A 250 AMG Line will also power the up-coming Mercedes-AMG A 35, which we think should hit all the sweet spots. 
But if all you want is a conversation starter mated with an impressive interior, you also have the option of the A 200 Progressive Line with all the interior niceties and lower price tag (RM227,888 or 912 RM/Nm with a 1.3-litre turbocharged four cylinder). Honestly, I'm curious to find out how this one will drive.
Mercedes-Benz Malaysia, if you're reading this, we'd really like the keys to one… please?