My first time in a Golf was a memorable one; it was a Mk 5 Golf GTI with some performance enhancements done. I didn't like cars at all then, so when I say it left an impression, what I really meant was that it left an impression of my head on the headrest cushion. Since that night, I have had the privilege to test out every new generation of Golf and in all their flavours (TSI, GTI, R). And irrespective of variant, they have all been a hoot to drive.
In fact, I loved the Golf so much that I bought and owned a Mk 6 Golf GTI for several years, selling it only to move on to a car that was "more practical". If it wasn't obvious already, I love hot-hatches, and there are several variants of the Golf that sit high (very high) up on my list of wants.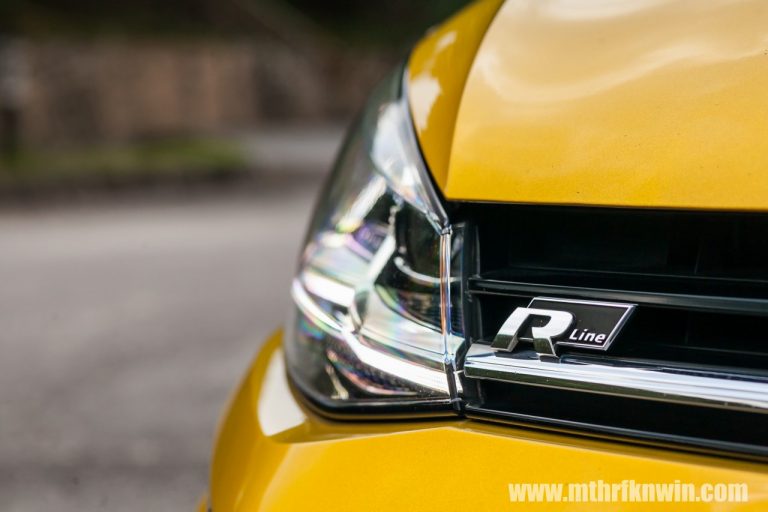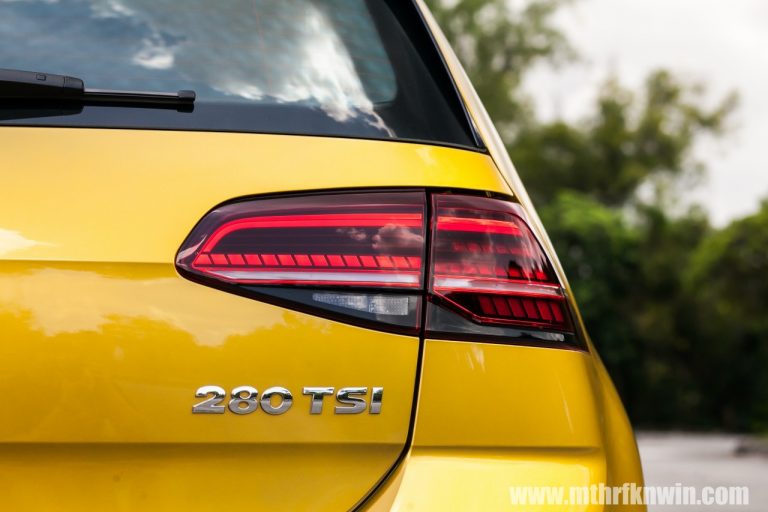 The seventh generation Golf has come a long way since it first made its debut back in 2013. Six years on and after having driven the latest iteration of the Golf GTI and Golf R, we finally get our hands on the Golf TSI — now available in R-Line trim. It might seem like a cruel joke to leave the "lowest" for last, but I'm glad to wrap up this seventh chapter with the humblest of Golfs.
Most of the major changes made to the face-lifted seventh generation Golf are in the aesthetics department. Which means you still get a familiar 1.4-litre turbocharged EA211 motor that produces 150 PS and 250 Nm, sending it to the front rubbers via a 7-speed DSG and differential locking system. This car won't win any drag races; it's target market are folks who mostly want to get from point A to point B. It's hidden feature is being able to inject some fun into "normal" commute, although this will get lost on most.
From the outside, the humble TSI gets updated with kit which includes a re-profiled front and rear bumper, rear spoiler and diffuser, chrome tipped (unfortunately very fake) exhaust trim, a pair of LED headlamps and tail-lights. While the rims remain at 17-inches, the "Singapore" design looks sportier and, to my eyes at least, sportier than before. Pick the right exterior colour and from just the right angles, even I would be fooled into thinking I was staring at a Golf R.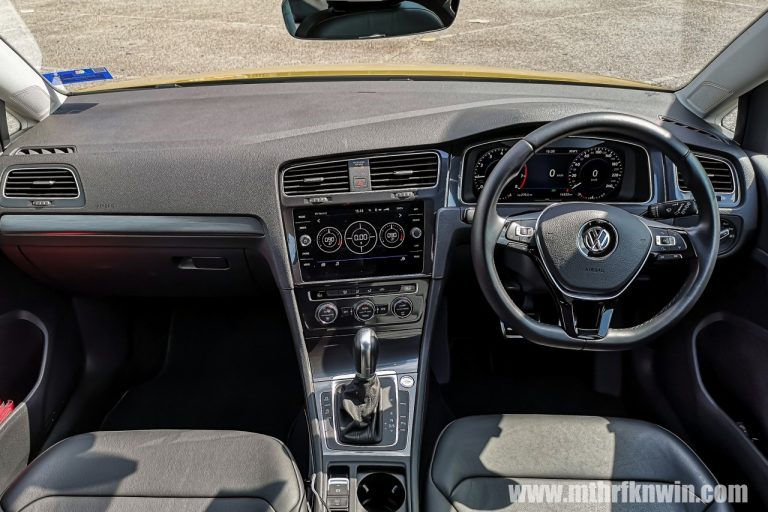 On the inside, there's a new 12.3-inch virtual cockpit-esque dashboard and a large 8.0-inch infotainment system. Oh, and leather seats. While these additions may seem simple, it helps to give that premium impression which the baby Golf needed, and badly.
More important than all that is the way the Golf drives. Of course, I head for the hills on a Sunday morning and I discovered that, even at its most basic form, the Golf is a thoroughly engaging drive. That motor wedged up in front might be little, but it has a mighty and enthusiastic pull across the range. Its chassis is involving and communicative, allowing driver to flick confidently from corner to corner, all smiles in the face.
I love how this car has two sides; one that's perfectly capable of handling mundane day-to-day tasks, yet has that cheeky side that's always up for a quick punt.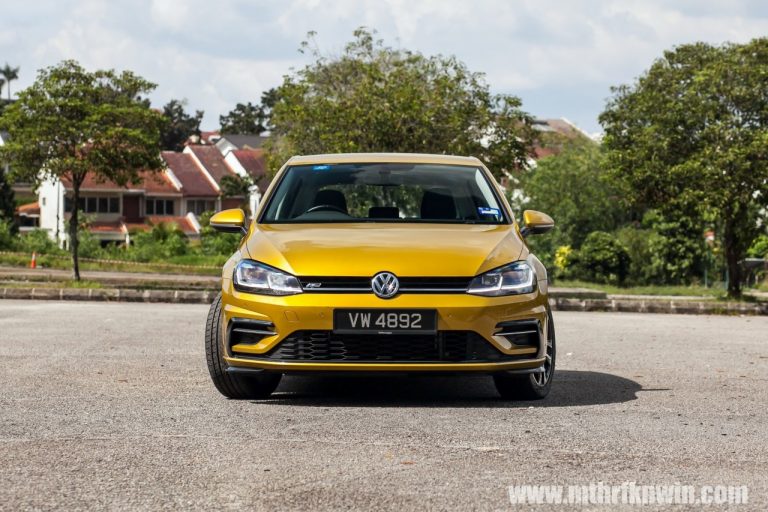 Let's not get into the debate of performance numbers, because there already exists a Golf for needs like that. Instead, the point here is that the cheapest Golf doesn't disappoint. Especially now that it has all the right ingredients, both inside and out, to match it's RM173,390 asking price.
Would I want one? I'd probably plonk my money down on hotter variants like the GTI or R. However, considering I'm not about to get rid of my "more practical" car anytime soon, I can only wish that my wife would consider driving home in a Golf R-Line. And if that were to happen, it would most likely be my choice of hoonigan for Sunday morning drives.
Mixed messages aside, what I'm really saying is that I would like a hot Golf. But even when I don't get to choose, I can only bargain and continue to wish that my wife would go ahead get a Golf. And that I wouldn't mind at all if it was this Golf R-Line. Ahem.