If you didn't know already, I'm a young fella unlike the rest of my team. I only started working late 2014 and by early 2015, I needed a car of my own so that I could get to work and back. Up to that point, I had been borrowing my parents' cars and when it eventually got to a point of no longer being sustainable, I was lucky to have been given a FAMA (father-mother) budget of RM100k, so I went searching and settled for Ford's Fiesta ST.
Yes, like many other young folks in Malaysia, I live with my parents. And while you may judge me, just remember that saved rent money roughly translates to mod money. Ahem.
For some context, my first 'car' was technically a Ford Ranger – which was used to transport my downhill mountain bike around the country, and the Ford Fiesta ST was the first front wheel drive car I'd ever driven. Oh, it was also my first manual car. I remember leaving the Ford showroom in PJ at 6:00 pm, dead on rush hour traffic, slipping the clutch the entire length of that tarmac. I also had to perform a hill start at the office parking ramp, in front of one of my bosses. I was so nervous, I slipped the clutch all the way up a 3-storey ramp. I've come to love the smell of burnt clutch in the mornings, smelt like….victory.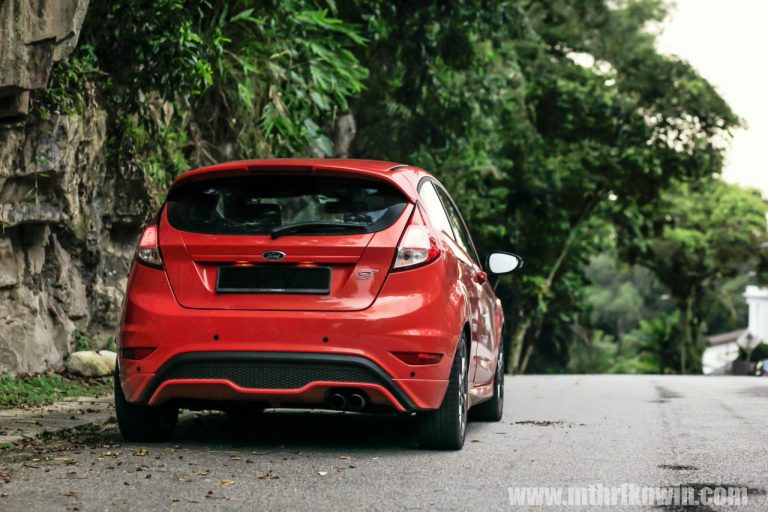 Ford's Fiesta ST is a great bundle of fun. Magazines at the time were rating the little hot-hatch 5*'s and I could see why. The engine was strong, its 1.6L heart pumping out 180 hp and 240 Nm (290 Nm on overboost) – and believe it or not, that was enough torque to overwhelm the fronts, quite often you'd get wheelspin and a bit of torque steer. With the engine note a little naughty, you'd get a deep rumble and an eagerness to rev out towards its red line. Dispatching of the century sprint takes just 6.9 seconds and it sure felt quick on the road.
Many people cannot tell the difference between a regular Fiesta and the hotter ST, making it quite the sleeper car. I remember one time blowing past a BMW 125i in the Penchala Link tunnel, leaving its driver quite perplexed. OK, I'll admit it — there were many trips home, spent terrorizing other cars on the road; it really brings out the Mat Rempit in you.
But the real reason why other motoring publications, and why I also loved the Fiesta ST, was due to the way it handled. I was genuinely surprised at how the car could be thrown around, along with how eager it was to turn-in. It appears Ford had built-in some instability into the rear, so off-throttle oversteer was commonplace during Ulu Yam runs. And to correct this, all you had to do was mash your right foot into the throttle pedal.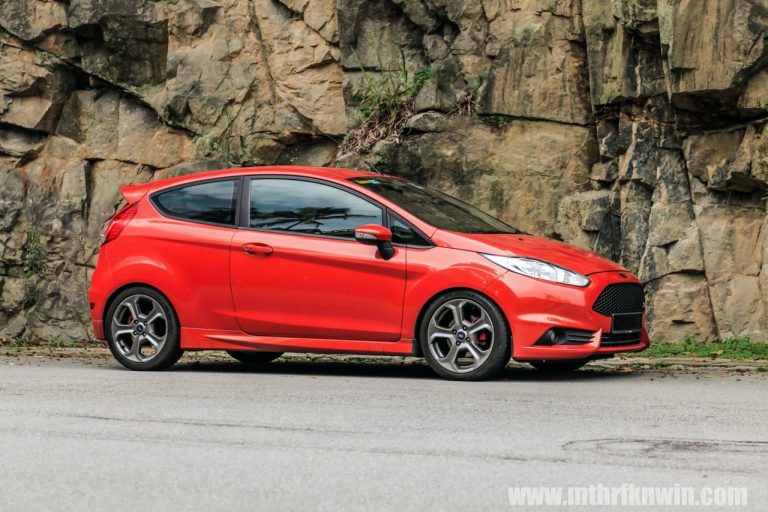 All this dynamism came at a price. The car's setup was ridiculously hard, along with rubber band thin sidewalls on stock 205/40 (yes, we know it's a weird size), so ride quality lacked finesse. Combined with the short wheelbase, the Fiesta ST ends up bouncing over road undulations. Finest memory of this was on the highway stretch to Melaka, with a female friend, who had to hold on to her lady bits. Ahem, ahem.
Naturally, this car did not remain stock for long. Mountune, a UK based company, specializes with making fast Fords go faster and I spent hours trawling through their catalogue of parts. In the US and UK, the Mountune MP215 power-kit could be optioned without voiding any warranties, so it made sense as the first purchase. Yes, it will void Malaysian warranty. The result was a hefty 32 hp and 30 Nm increase (now 212 hp & 320 Nm) – or roughly Golf GTI territory. Perhaps the hike in power wasn't a night and day difference, but you could certainly feel the engine pull harder, especially at the top end.
This simple mod shaved several tenths; so now century sprints were achieved in 6.4 seconds.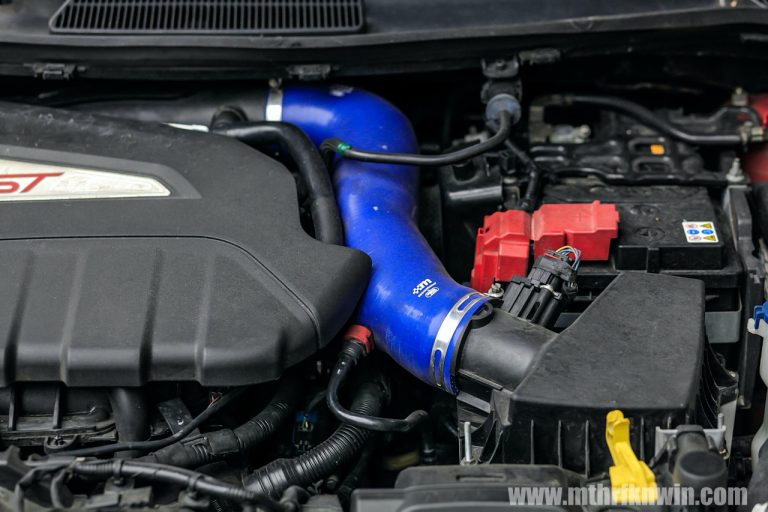 During the search for my new car, I made the mistake of test driving the RS250 Megane Cup car, which was famed to be the best front wheel drive hatch of its generation. No surprises then, that it was set as the benchmark for my Fiesta ST, at least in the handling department. I had convinced myself that an LSD was the solution, so it was once again back to the Mountune catalogue, which led me to their Quaiffe supplied ATB LSD.
The best way to describe the LSD was that it made the front end stronger, in the sense that the front would turn in harder and grip better on exit (removed torque steer because apparently LSDs might increase torque steer). Where the stock car would scramble for grip at corner exits, the LSD literally claws you to the road, dragging you out. Understeer under heavy throttle application was almost entirely eradicated. I would go some ways in saying this was probably the best modification made to the car, something all FWD owners should consider.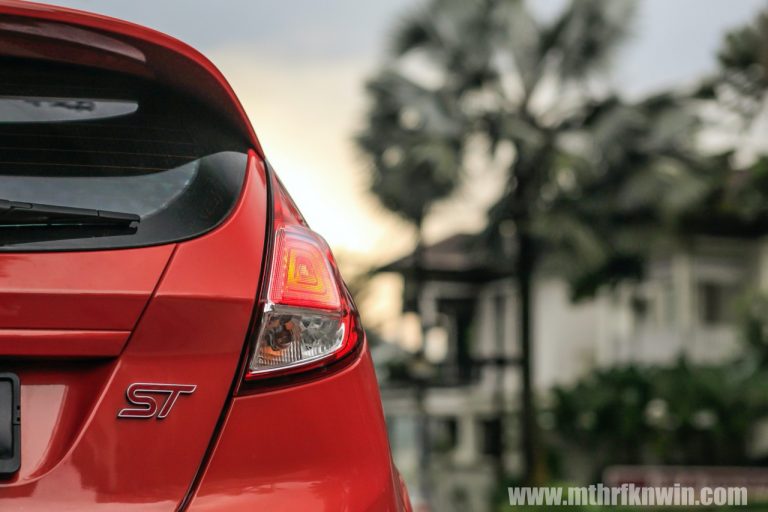 Sadly, after just 2 years with the car, I was starting to get bored with it. As one of my racing driver buddies (a former S1k champion) said, I had "outgrown" the car and was looking for something more challenging. Front wheel drive cars are great, but I wanted to return to my rear wheel driven roots. Not that I was a pro or for me to go faster – simply for the additional engagement which an RWD offers.
Now, the car has been handed down to my younger brother who had just graduated from uni, while I have moved on to purchase my own facelifted Subaru BRZ. My brother constantly blows me away in a straight line in my old car, but I do believe I'm having more fun in the corners. Since taking ownership, he's also fitted BC Racing coilovers, which has improved the ride (oddly enough) and seems to be thoroughly enjoying the car.
Some people may think that I regret owning the Fiesta, but the truth is that I have loved every minute with it (well, except on all those bad roads). I would highly recommend a hot-hatch as your first "driver's car" – mainly because of the price point, but also because they can be forgiving, fun and fast. There were many firsts for me in the Fiesta ST: first manual, first heel-toe experience, and first front-wheel drive, so the little Fiesta ST will always have a special place in my heart. And by the looks of it, its infectious charm is working on my brother too.
I wonder if he'll ever trade the car in for a RWD.